Google Chrome has a built-in dark mode that changes the look of the home page, toolbars, and settings, and turns on automatically when you choose system-wide dark mode on your Android phone or Windows computer. You can also manually set dark mode in Chrome through settings, and in addition to changing the interface, websites will also appear in dark mode, provided they offer that feature.
But what about other sites that don't offer a dedicated dark mode? There is a handy workaround to show all websites in dark mode by default in Google Chrome, and the great thing about this method is that it doesn't require an extension, so you can use it with both Google Chrome for Android and Windows.
So if you like dark mode and want to use it with all websites in Google Chrome, here's what you need to do.
Enable dark mode for all websites in Google Chrome
1. Launch Google Chrome.
2. Write in the address bar chrome://flags and touch Enter.
3. Search this page for Dark Mode. There should be a flag with the name Automatic dark mode for web content.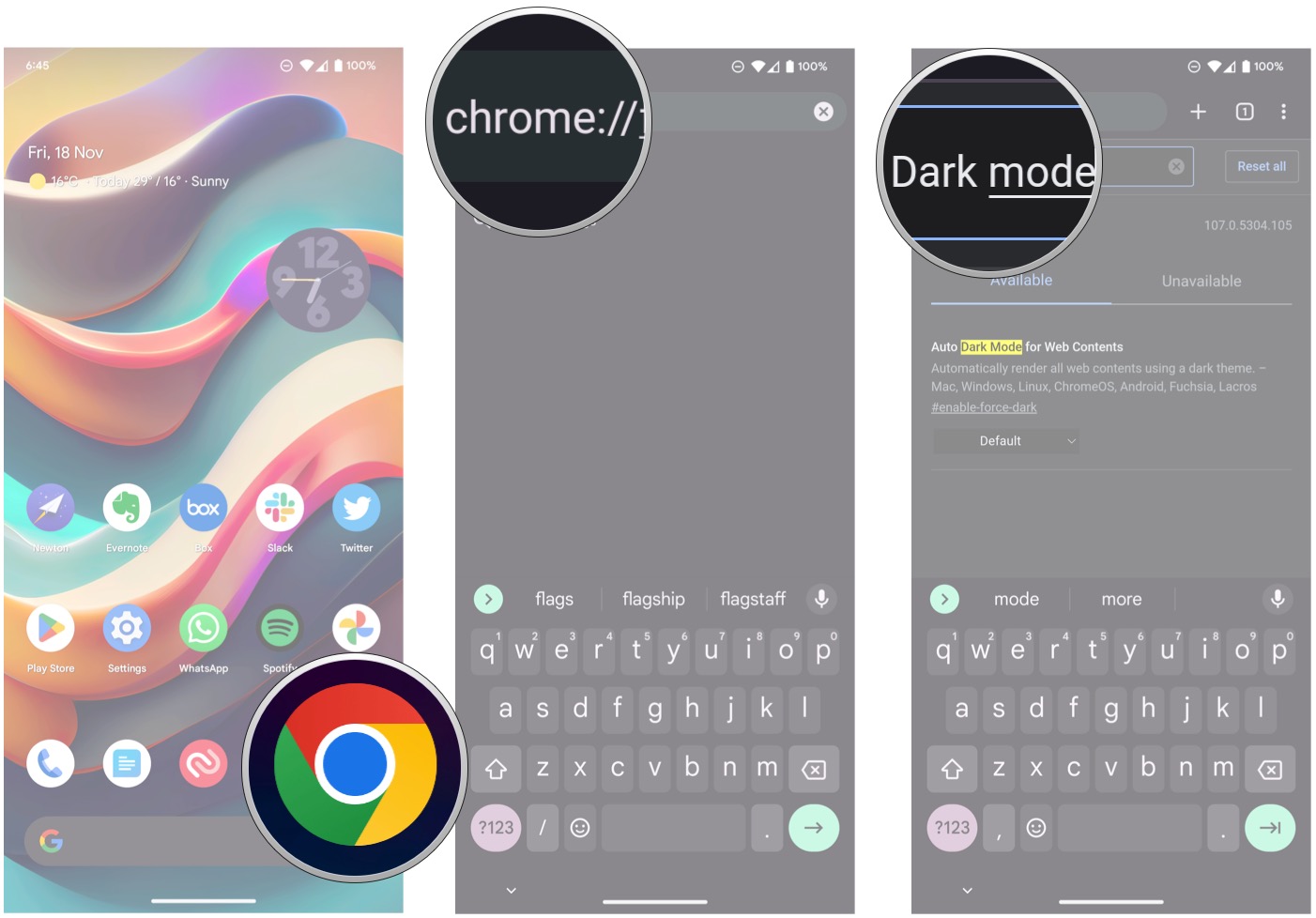 4. This flag is set to Standard. Select the menu and choose Switched on.
5. Now you should see it Switched on label selected. You will see a dialog asking you to restart Chrome. Touch Restart Get on.
6. You have now enabled dark mode for all websites in Chrome.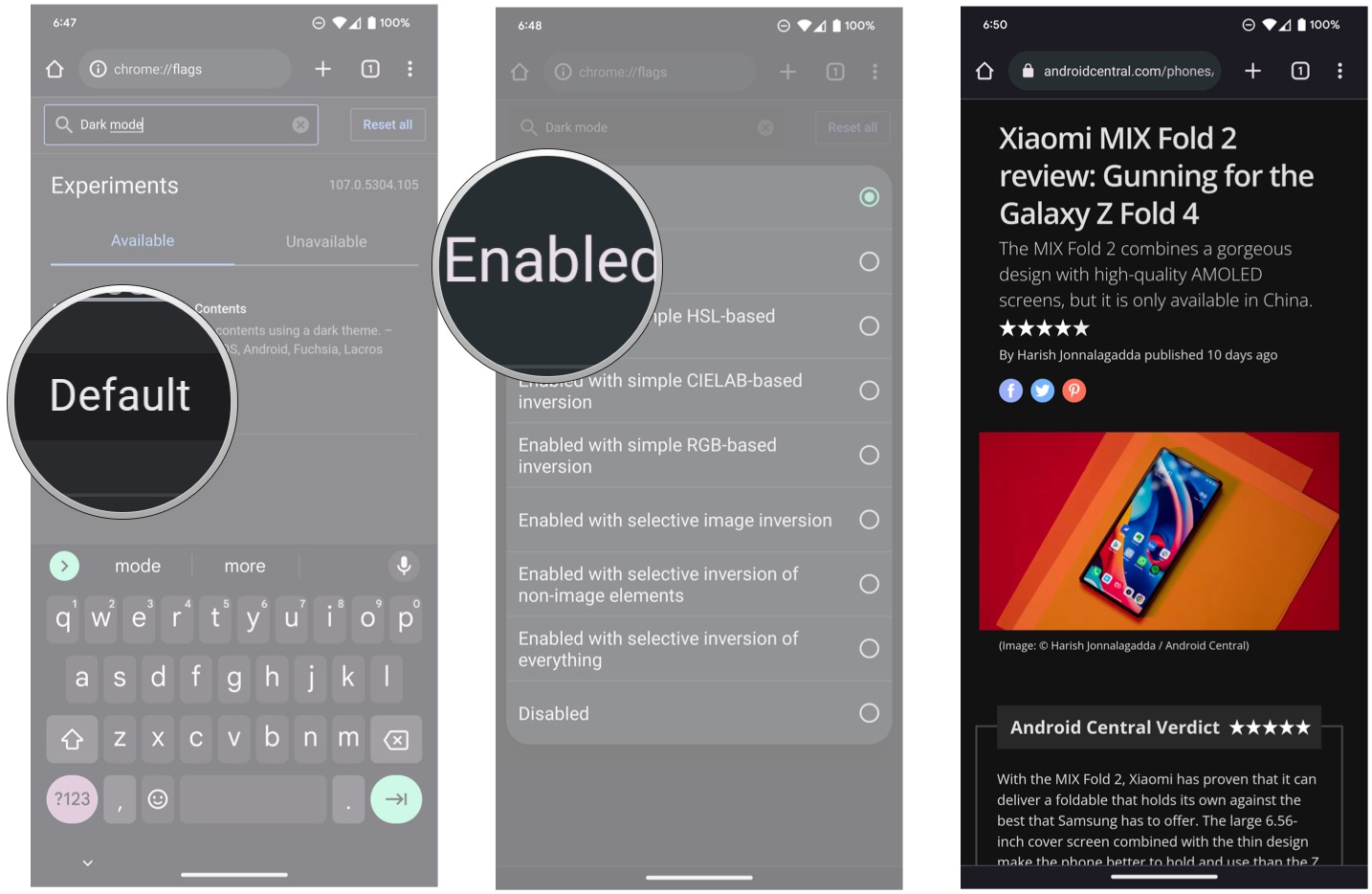 That's all there is. This is one of the first things I do on any new Android phone I set up, and it's been working reliably for me for over a year now. The best part is that you don't need to use an extension to enable dark mode for all websites.
The only caveat here is that it won't work on macOS or iOS; since Chrome uses the WebKit engine on those platforms, you don't get this feature. But for Android and Windows, this is the easiest way to enable dark mode for all websites.