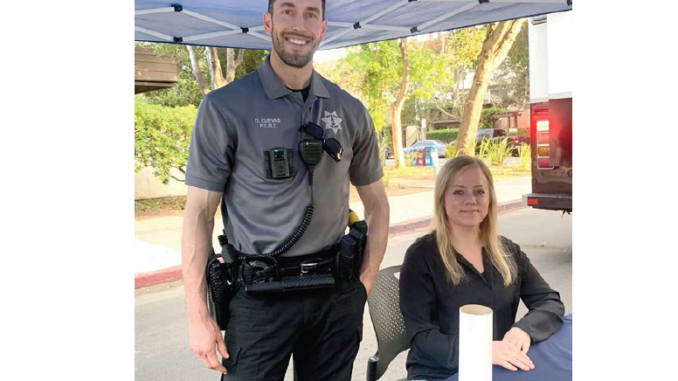 BY FRYING CARTWRIGHT
Writer of the daily newspaper
The Palo Alto Police Department's officer-therapist team is no longer working because the therapist left the job, Chief Superintendent Andrew Binder said tonight (Nov. 14).
The Psychiatric Emergency Response Team, or PERT, had been working together for less than a year.
Together, Officer Danny Cuevas and therapist Holly Merrill responded to calls about mental health crises, and they regularly met with homeless people to connect them with the help they need — whether that be emergency shelter, a doctor, medicine, or anything else.
"This is probably the future of law enforcement," Cuevas told The Post in August.
Merrill's last day was October 11 and she then returned to her native Southern California. Binder mentioned her departure at tonight's council meeting during a conversation with Independent Police Auditor Mike Gennaco, who has called on the department to document why the PERT was or was not called to the scene.
Merrill, a licensed marriage and family therapist with a background in crisis response, was employed by Santa Clara County Behavioral Health Services, so the county will begin searching for her replacement.
Capt. James Reifschneider said the city and county are exploring several options for continuing the PERT, and their goal is to assign a full-time therapist to the team as soon as possible.
Meanwhile, Cuevas has returned to a patrol assignment, Reifschneider said.
The city will rely on the county's crisis response team, which covers parts of nine different cities, Binder said.