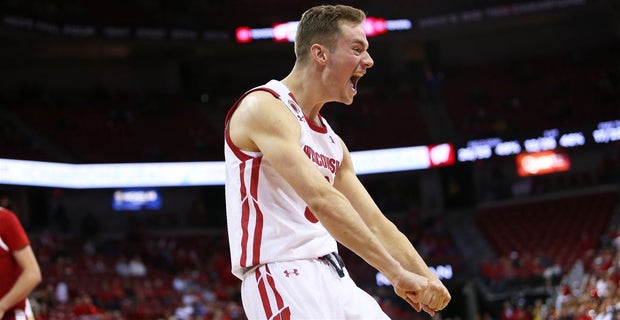 The first question I have in these special event games is how is Wisconsin going to shoot? Even though the Badgers play in a larger arena, they typically don't kick the 3-point ball well when those locations get a little bigger. Having played on the ground at American Family Field (humble bragging), it's definitely a tough shooting environment.
Depending on where you're shooting, at one end of the track, your backdrop is the outfield. On the other side are the stands on the first side of the base. That said, it's an environment that can mess with your depth perception. It's not an open-air stadium, but it's not an arena either. Perhaps mental more than anything, but it's not an ideal setting for photography.
These first tests are always a dice game. Through a game of the season, I think the UW can trust their defense more than Stanford. According to KenPom, the Badgers faced a much better opponent in South Dakota on Monday. Despite having a 19-point lead at one point, Cardinal was outclassed in the second half by Pacific, who sits 243rd in Kempom, and lost 46 points after the break.
If Jones hadn't exploded by 31 points, Stanford was probably in real trouble at home. The cardinal also needed 22 points from Maxime Reynaud.
Jones' likely matchup Klesmit will be giving up some size, but he surprised me with how agile and intuitive he is as a defender. I also think Wahl can master his clashes with Ingram, Angel, etc. If he tries to Ingram defensively, I think Wahl can really take him out of the game and neutralize that weaponizing ability.
Don't think the big cardinals move very well around the perimeter, except for Max Murrell🇧🇷 I've seen a really undersized team from the Pacific hit the Stanford court at times. Crowl and that UW striker have a big chance to make this inside-out game work and really cause trouble at Stanford.
The Badgers seem to have 1-2 more reliable weapons at this point in the season that allow them to escape with a close victory.
Wisconsin 64 Stanford 59